Carry-On Travel Backpack:
Manufacturer:
GORUCK GR2 40
Capacity
40

L

Weight
2.2
Dimensions
56 x 32 x 23
---
📆 10 days in United States
🌡 Between 19 and 31 degrees.
Travel Month: August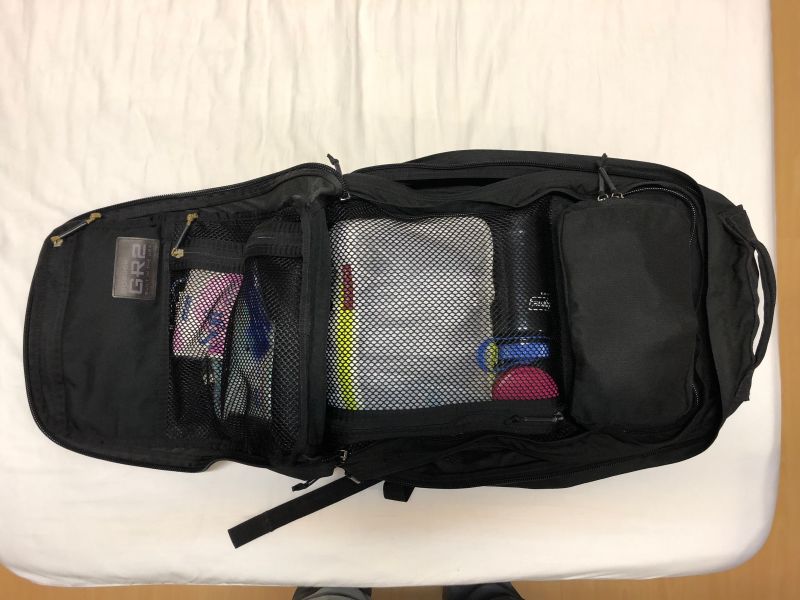 This packing list is an excellent list from Buffywan who traveled to Washington DC for 10 days. This list is probably one of the most minimalist lists, except for the nobag list. Buffywan says that the main compartment of the GR2 was empty which is pretty impressive.
Having a small one-bag, and then not even filling it, is the definition of minimalist packing.
Nightly Laundry
With only a few pairs of underwear, it means you'll have to wash your clothes almost every night. Buffywan says that they washed their shirts every two days but rinsed the pits every night.
I'm a big fan of washing your clothes during the trip so I think this list is excellent. Packs with a load of clothes and a laundry kit could go months without having to spend a day doing laundry.
Buffywan did notice that their socks would barely be dry in the morning which is important. Wool socks, even Merino wool, tend to be thicker and take longer to dry. I buy cheap, almost disposable, cotton socks that dry pretty quick because of the problems with drying wool.
Dinosaur Farts
Buffywan ended up being able to fill the remaining space in their bag with snacks and gifts for the people back home. I think this is great and something I like to do as well.
What I do is I always bring clothes that are at the end of their life, like a ratty t-shirt or pair of underwear. Closer to the end of the trip I throw away the piece of clothing to make room for gifts and souvenirs.
Overall this is a great, minimalist, packing list and shows how little you need to bring with you to comfortable travel.
Source: https://www.reddit.com/r/onebag/comments/9b5qfh/10_days_packing_list_washington_dc/
Added By:
John Farrell