Do you travel often, or are you looking for the best way to carry your belongings during your trips? If so, it's time to look for the perfect carry-on travel backpack.
With the wide range of sizes, styles, and materials available today, choosing the right carry-on can be challenging.
If you're looking for an ideal bag to take with you everywhere you go, here are some tips to help you pick out the best carry-on bags.
The #1 rule of picking the best carry-on travel backpack is to match features for the type of trip you are going on. Some backpacks have metal frames great for adventurous travel, some backpacks have multiple pockets for laptops and documents that are perfect for work trips. Match your gear to your trip's needs, and you'll be more comfortable and travel easily.
Key Concerns
Capacity
One of the first considerations you need to make is the capacity of your bag. The best travel backpack for you will have the right capacity.
Under 40L of capacity will work for a shorter weekend trip or a trip with easy access to laundry.
With 40L of capacity, most people can pack enough clothes for a 5-7 night trip.
Having more than 40L of capacity is suitable for longer trips where you don't have a way to clean your clothes, but be careful about the weight of your pack. 40L of even the lightest fabrics can get heavy. If you plan to walk around a lot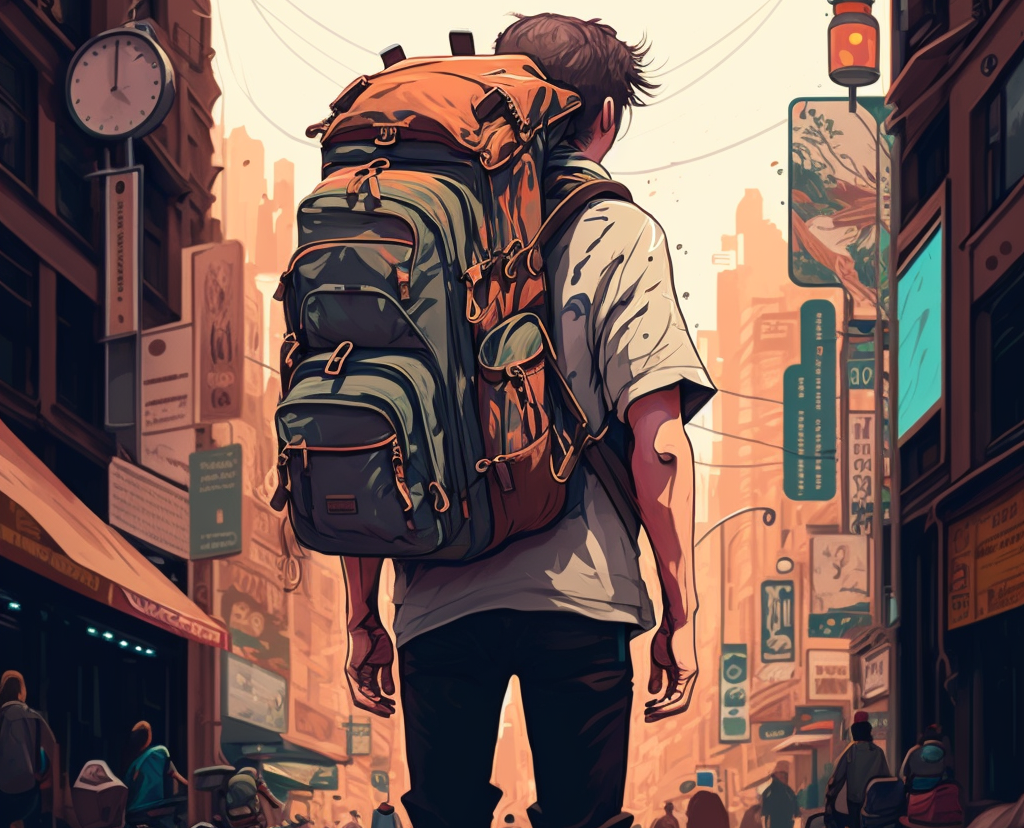 probably packed a little too much...
Size
The size of your bag is strongly related to the capacity of your bag. Most bags are a typical rectangular shape that fits nicely in overhead racks on airlines.
Some bags have strange shapes that limit their compatibility with airline travel requirements.
A carry-on bag should fit within the size requirements of the airline you're flying with. Be sure to check their luggage size limits before making a purchase. Luggage size limits typically range from 21 inches up to 22 inches in width and can increase up to 9 inches in height and 14 inches in depth. You'll also want to ensure that whatever luggage piece you choose is lightweight enough that it doesn't exceed any weight restrictions imposed by airlines or airports. Storage Options
Material
Carry-on travel backpacks can take plenty of wear and tear during a flight. I've seen videos of airline employees abusing and disrespecting your backpacks when loading them into a plane.
For this reason, consider investing in a durable material like nylon instead of canvas or plastic bags that may not last as long. Durability is key for travel backpacks because you pick them up and put them down more often. Without a frame like a roller bag, backpacks tend to collapse and get squished more. The material on a travel backpack matters more.
Travel Backpack Features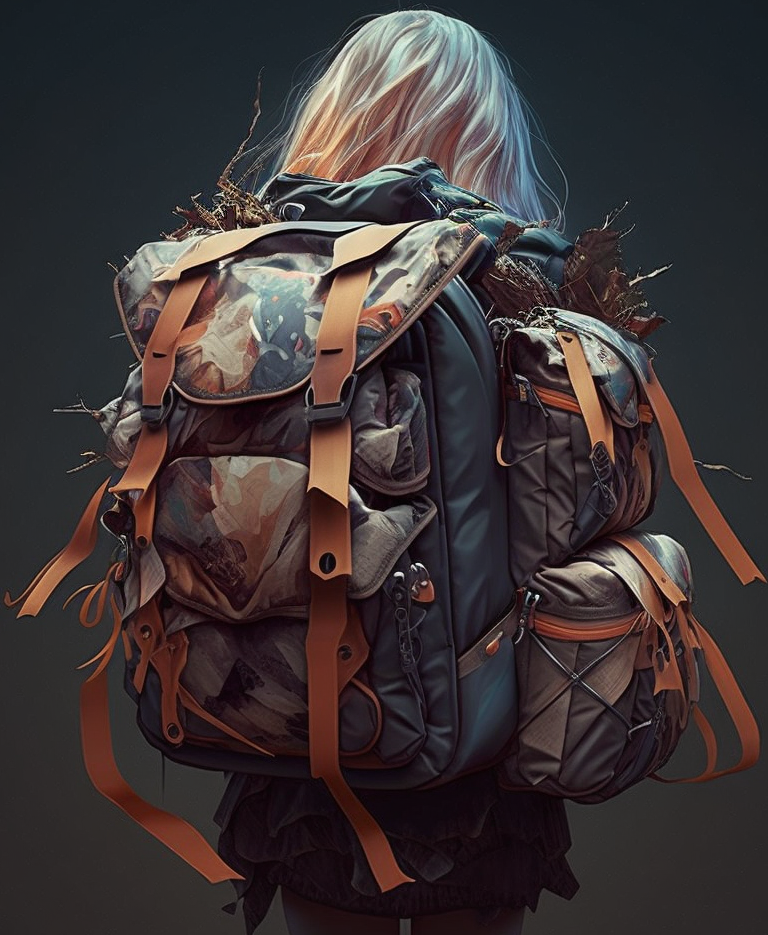 Pockets
You don't want anything stacked at the bottom of your bag where it'll be hard for you access—especially if traveling alone without assistance from family members or friends! Consider purchasing one or more pieces with organization options such as multiple compartments which offer breathing room between items and make things easier when accessing at airport security checkpoints; they may even come with detachable straps providing easier access overall.
Security
Stored valuables need protection. Using a carry-on bag with safety features like locks ensures contents remain secure while on board aircraft—or wherever else they may be transported too! This also decreases the chances of theft between airports and plane transfers.
Storage Features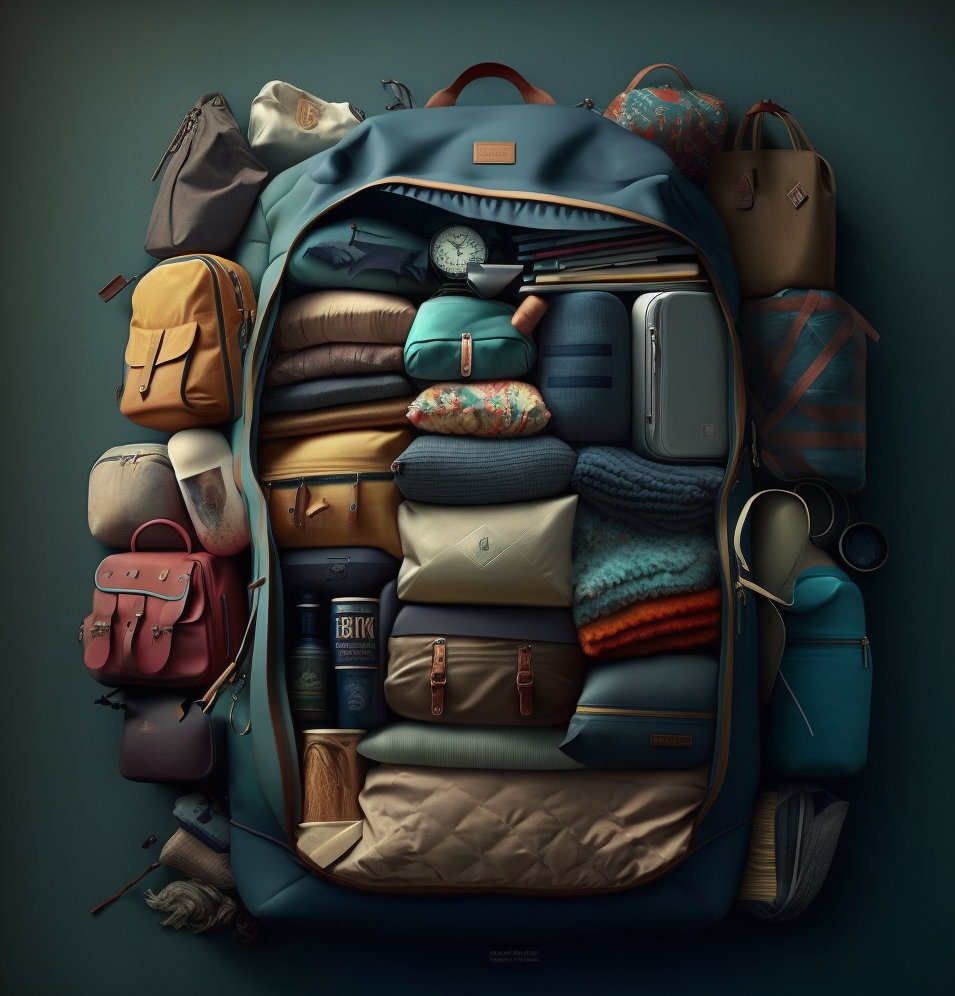 Backback compression is a way for the contents of the backpack to be squeezed tighter together, thereby reducing the size of the backpack but not its weight.
Compression helps get your stuffed travel backpack to fit into an overhead bin or under a seat.
Be careful, though, compression can make your backpack very heavy, and depending on how much you use the feature, you could squish items inside the pack. I've squeezed the shampoo from a small bottle before by applying too much compression.
Travel Backpacks with Compression
Carry Options
How the backpack carries on you shoulders is important, especially if you plan on walking with your backpack. One of the benefits of a backpack is mobility, but with mobility comes carrying the weight of everything you pack on your shoulders or back for hours per day.
Carry options like hip belts or sternum straps change how the backpacks fit your body, relieving your spine and your knees.
Backpack Straps
Backpack straps can help relieve back pain by redistributing the backpack's weight more evenly across your back and shoulders. When a backpack is carried with improperly adjusted or poorly designed straps, the weight of the backpack can put a strain on the lower back. Walking around with an ill-fitted backpack can take a toll even after a few hours. After walking around with an uncomfortable pack, I've been sore and uncomfortable for days.
Travel Backpacks with Backpack Straps
Frame
A backpack frame is a structural support system built into the backpack that helps to distribute weight evenly across your shoulders, neck, and back. The frame is usually made of lightweight materials such as aluminum, carbon fiber, or plastic, and is designed to provide rigidity and stability to the backpack. With a frame, you won't feel the internal and shifting load of the packed contents as much.
There are different types of backpack frames, including internal and external frames. Internal frames are built into the backpack and are usually made of flexible materials that conform to the wearer's body. Most travel backpacks won't have internal frames, but some due to meet the needs to travelers who expect to spend a lot of time walking with a backpack on their back.
External frames are separate structures that attach to the outside of the backpack and provide more rigid support. External frames are most often found on hiking backpacks. The frame itself also helps protect the packed contents and the backpack's outer layer by providing a rigid layer that will be more exposed to rough surfaces.
Travel Backpacks with Frame
Handles
Handles provide an additional way to carry your luggage, either by hand or over the shoulder. Handles are beneficial if you are in a packed subway car or train. Wearing your backpack on your back in tight spaces is rude because you take up too much space and could easily bump a fellow passenger.
Handles also make it easier to lift the backpack onto a high surface or into an overhead compartment, especially for people who are not tall or strong enough to lift the backpack from the ground.
The sleeker-looking backpacks with no handles can be difficult to handle because there is nothing to grab onto.
Some travel backpacks come with a handle on the top or side that can be used to hang the backpack when it is not in use. This is useful when you need to keep the bag off the ground or when you want to keep it within reach. Airport bathroom stalls often have hooks specially designed to hang your backpack onto.
Hip Belt
A hip belt on a backpack is designed to transfer the weight of the backpack from your shoulders to your hips, which are the strongest parts of your body. A hip belt can provide several benefits such as:
Comfort
Stability
Capacity
A hip belt can help distribute the backpack's weight evenly across your hips and lower back, reducing the strain on your shoulders and upper back. This can make the backpack feel more comfortable to carry. If you are thinking of a larger 40L+ capacity backpack, a hip belt is essential if you plan on wearing your bag for an extended period.
A hip belt can stabilize the backpack and prevent it from shifting or bouncing as you walk. This is especially useful when you are hiking or walking on uneven terrains like old cobblestone boulevards in Europe or damaged pavement in Southeast Asia.
By using a hip belt to support some of the backpack's weight, you may be able to carry a larger load than you would be able to carry using only shoulder straps comfortably. This could be important if you plan to take a larger capacity backpack.
Shoulder Straps
Shoulder straps are standard on most, if not all, travel backpacks. A backpack without straps wouldn't be called a backpack at all!
The primary purpose of backpack straps is to provide a comfortable and secure way to carry the backpack on your back. Backpack straps are usually padded and adjustable, allowing you to customize the fit to your body and distribute the backpack's weight evenly.
Backpack straps are also helpful so you can swing the pack around to access its contents. Duffle bags or other types of travel luggage won't be as easy to access during your trips.
Sternum Strap
Sternum straps on a backpack are designed to connect the two shoulder straps together across the chest. If you are carrying a heavy load or your back hurts from time to time the best travel backpack for you should have a sternum strap.
Sternum straps can help to improve your balance and stability by keeping the backpack close to your body and centered on your back. This can make it easier to maintain an upright posture and distribute the backpack's weight evenly across your body.
Sternum straps can help to improve your breathing by pulling the shoulder straps away from your chest and allowing your lungs to expand more fully.
Sternum straps work a little differently than a hip belt. A hip belt will center the entire load, whereas a sternum strap will center the load across your upper back. Hip belts are great for heavy loads. A sternum strap is all you need if you aren't carrying much like a 25L or 30L backpack.
Another difference is a sternum strap is a small and easily hidden feature. Hip belts are a little wide, tall, usually padded, and hard to hide. With many bags I own, I typically take off the hip belt because I don't need it for smaller loads and the hip belt takes up so much space.
Travel Backpacks with Sternum Straps
Inside Options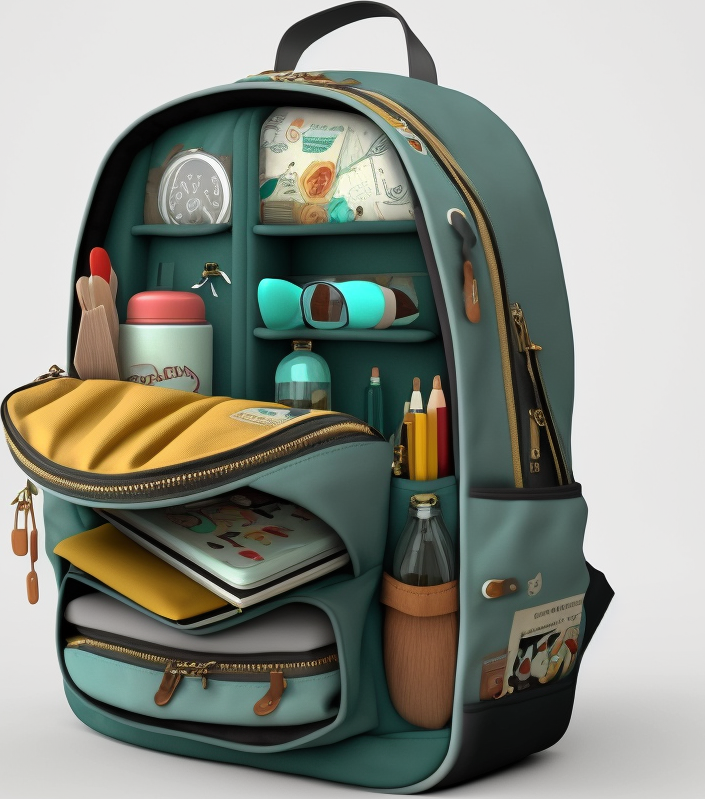 Laptop
Laptop compartments are great for when you are taking work with you or prefer to travel with a laptop. Make sure to match the backpack laptop holder size with your particular laptop.
Smaller travel backpacks have smaller pockets for your laptop. If you get too small of a laptop sleeve, your laptop won't fit!
Main Compartments
The number of main compartments a backpack has can determine which backpack is best for you.
If you prefer using packing cubes to organize your belongings a single main compartment can be best for you. Personally, I don't use packing cubes, so having at least two main compartments is critical for me to organize my belongings.
Organizer
Similarly, to the question of main compartments. What is the best travel backpack for you could depend on whether or not you want to use packing cubes.
If you don't want to use packing cubes, a travel backpack with a built-in organizer will be important. If you like to use a lot of packing cubes, you may not need separate organizers in the bag.
Shoe Organizer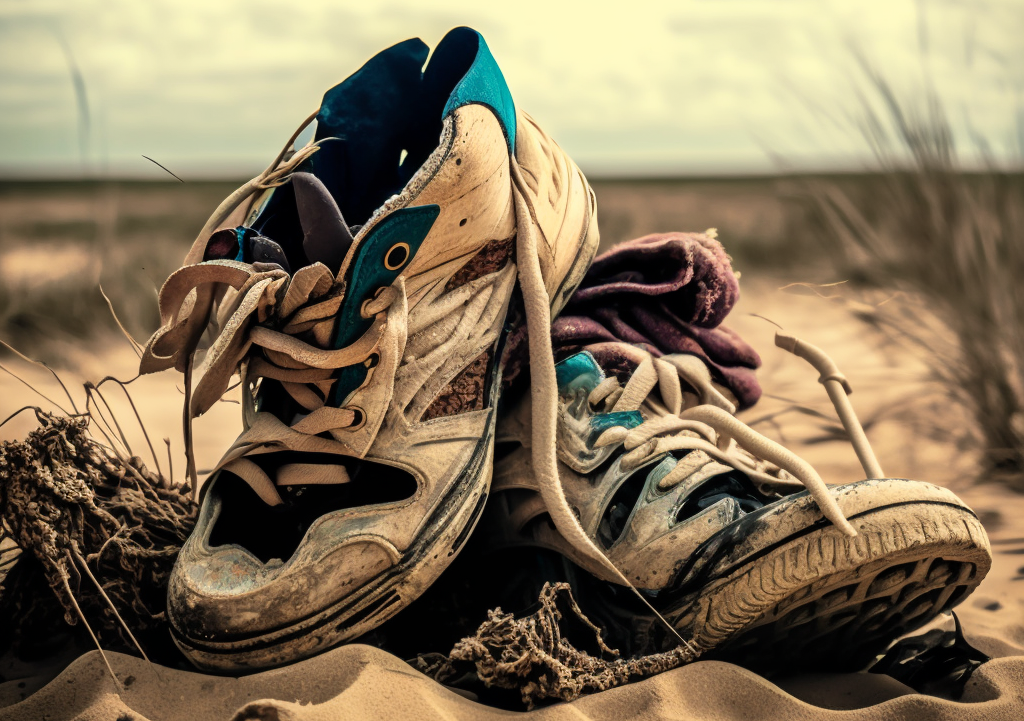 Shoe organizers or compartments are separate spaces you can put your dirty shoes so the shoes won't touch or interact with the rest of your luggage. The best travel backpack for you should have a shoe compartment if you plan to travel to a beach or dirty environment.
Some people use shoe bags, but even the shoe bag won't prevent dirt or sand from your shoes from getting into the rest of your clothes.
Travel Backpacks with a Shoe Organizer