Carry-On Travel Backpack: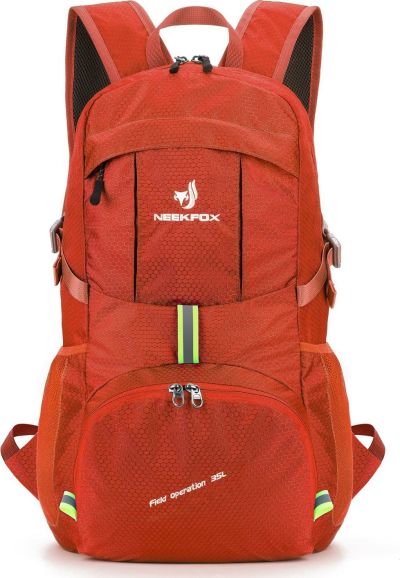 ---
📆 30 days in Morocco
🌡 Between 19 and 24 degrees.
Travel Month: June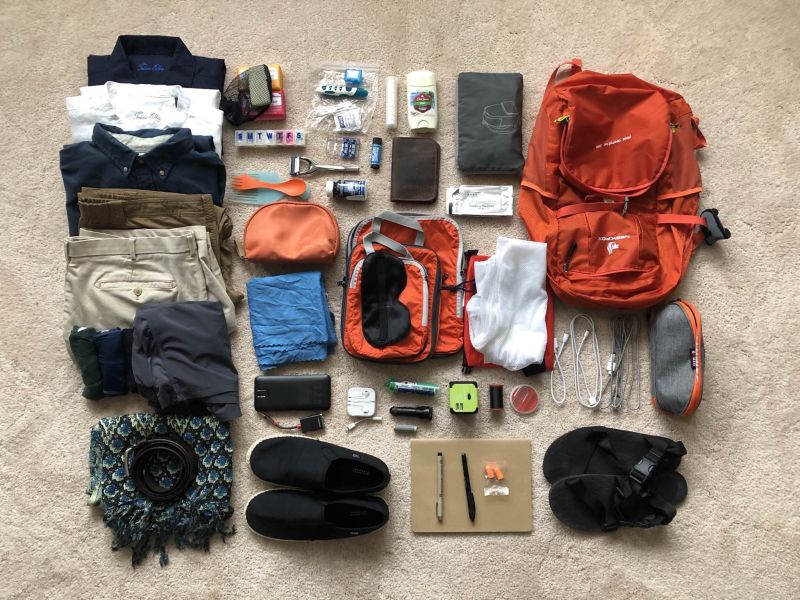 Morocco is a beautiful country to visit in any season.
Home to a diverse and blended culture, Morocco should be on your must-visit list of countries.
Jessedockett's list is impressive because instead of carry-on designed to be a one-bag he brought along a hiking backpack. To me, that seems like an exciting choice.
A Hiking Pack
Chances are any standard hiking backpack is built with a different type of durability in mind. Instead of surviving rough handling by security agents and hotel staff, hiking backpacks are designed to withstand water, dirt, and twigs. The internal mechanisms must be built for different conditions as well.
Hiking backpacks won't typically have the same amount of weight in them because you'll be carrying them for long distances. However, if you think about it, the same considerations should be made for one-bagging it. It doesn't matter if you're hiking Mount Fuji or exploring Morocco, every pound matters when it is on your back.
Jesse (assuming that is his name), could be on to something here by using a hiking backpack. His choice of carry-on is also very budget friendly considering most one-bags start at $200 and this bag is only $30.
Laundry and Games
The list itself is also fantastic for including a laundry kit and the ever useful wet naps. Doing your laundry is a fantastic way to save time while traveling. Also, sometimes you need a good polish or don't have access to a great shower so the wet naps can help.
One of my favorite parts of the packing list is the game LCR. Left Right Center is an enjoyable game to play and it's super small and easy to travel with. You can wager anything from potato chips to small bills. As roll custom dice you pass the prizes around until one person has won all the prizes.
Here is a fun video of some older people playing and it's amazing to watch:
https://www.youtube.com/watch?v=mMrD0wd9HDk
Source: https://www.reddit.com/r/onebag/comments/8ktvae/one_month_in_morocco_25_liters_what_are_your/
Added By:
John Farrell