Carry-On Travel Backpack:
Manufacturer:
Osprey Pixel
Capacity
26

L

Weight
1.4
Dimensions
51 x 36 x 23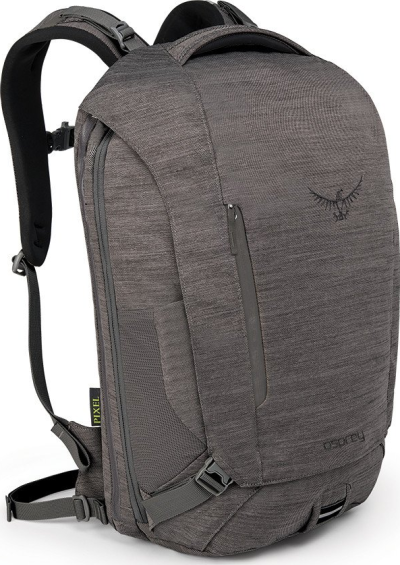 ---
📆 730 days in Thailand, Myanmar, India, Nepal
🌡 Between 10 and 30 degrees.
Travel Month: August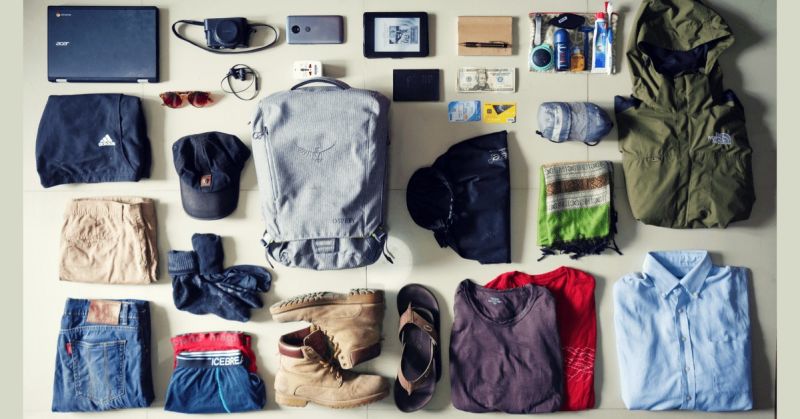 Rich has been digital-nomading and traveling for over two years now so his packing list comes with a lot of solid choices.
Besides his excellent packing list, I have to say that I've found Rich's blog really fresh and inspiring. Not only did he save 100k by the age of 25 but he also ate a large pizza a day for 222 days straight. That's 222 large pizzas.
Modular Clothing
One of my favorite parts of this the list is when Rich talks about having neutral colored clothing so no matter what pieces of clothing are dirty, all your clothes match. If you make sure every part of clothing matches every other bit, then you'll never have an ugly outfit.
Although rocking a green camo shirt and magenta pants can be fashionable, it is not my favored look.
For Every Occasion
Another cool part of the list is that there is a little bit of everything. You have a short sleeve, a long sleeve, and an oxford polo. It's rare that a packing list has a more than just a variety of colors of the same t-shirt.
Jeans in Southeast Asia are very uncomfortable to me, but in Germany, they'd be great. Conversely, sandals may not be comfortable in Nepal, but in Chiang Mai they're a required part of the uniform there.
I pack for the climate and pick up and discard things as I go. I'd bring only t-shirts if I was going to a hot environment, and leave the Oxford shirt at home unless I was planning on going out for a nice dinner or business meeting.
Closing Thoughts
Overall the list is great and its one of my favorites on the website.
One thing I want to point out is that Rich mentions picking up free soaps at hotels, but what I've found is more and more hotels are switching to soap dispensers instead of the small bottles. I do approve of the choice to move to dispensers because it has less waste, but you can't rely on free soaps in hotels anymore.
The numbers on the images don't match the order on this website. Head on over to [Rich's full packing list] (https://thedeepdish.org/minimalist-travel-packing-list/) if you want to see exactly what item matches what description.
Source: https://thedeepdish.org/minimalist-travel-packing-list/
Added By:
John Farrell