📆 14 days in Denmark, Spain, and Portugal
🌡 Between 11 and 29 degrees.
Travel Start Date: 06/2017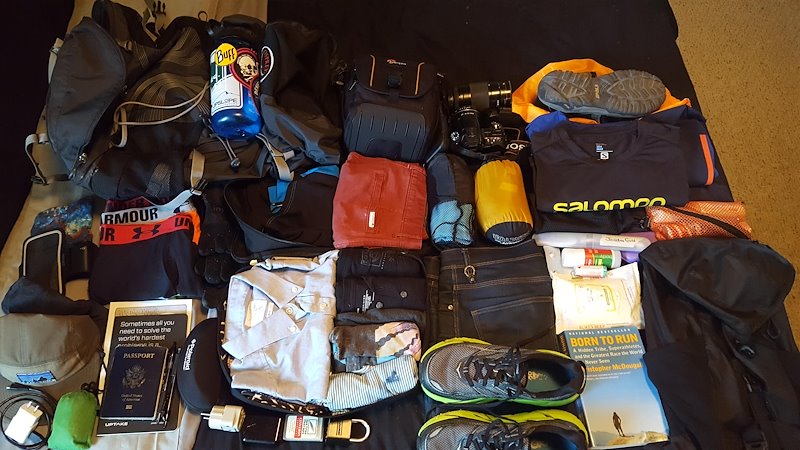 Our Thoughts
With flip-flops, running gear and sleeping bag liners this list has just about everything. The weight of this packing list must be very high and on the edge of what I'd call one-bagging. This person looks like an active runner and I can't imagine the smell of having just one set of running gear for two weeks.
I use the same running underwear and while it does work much better than traditional cotton underwear it does need some cleaning from time to time. The solution I've used it wearing the underwear in the shower with me and washing it with my shower soaps. This works ok for a couple of runs but you'll need a normal washing machine cycle after a little while.
One of the commenters on reddit recommended bringing a raincoat to Denmark because of the high chance for rainy weather. Personally, I don't think that is necessary unless you have a very high-quality raincoat. Street vendors will always have rain gear available to buy like cheap ponchos and umbrellas so it's not worth packing raincoats unless you really need them. I could see packing a raincut for a rainy season in Southeast Asia, but not for European countries.
Source: https://www.reddit.com/r/onebag/comments/6ghlnw/all_my_gear_for_2_weeks_in_denmark_spain_and/