Carry-On Travel Backpack: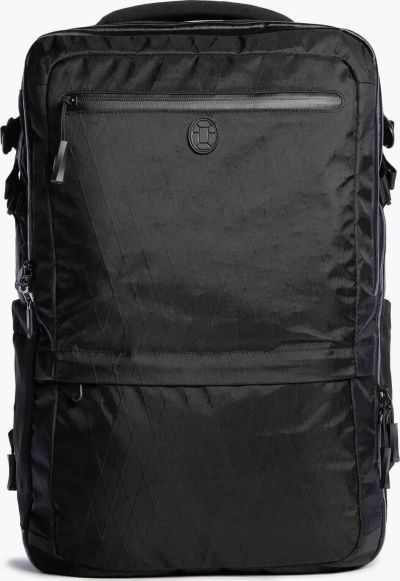 ---
📆 30 days in World

Travel Month: August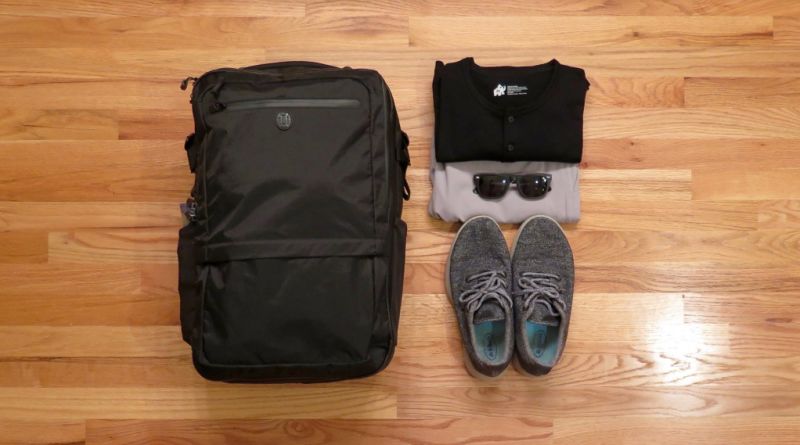 Jesse from Loophole Travel took this packing list on a year-long trip all over the world. After you've finished checking out this packing list head over to Loophole Travel for travel gear reviews, advice, tips, tricks, and more.
Overall this list is excellent, not only because Jesse loves the same Tortuga carry on as I do, but because this is a packing list from an experienced traveler. I mean you don't run a travel website and not travel a lot. Jesse has a lot of travel experience that reflects in his packing list choices.
The first thing you'll notice is that Jesse has hand-selected each of his shirts for specific fabrics, looks, and fits. I don't see many packing lists with such a wide variety of shirts, but it seems smart now that I think about it.
He packs the traditional merino wool t-shirts but also brings a sleeveless shirt and a long sleeve shirt. In addition to those t-shirts, there is also a collared shirt for more dressing up for a night out. Good mix. A lot of lists go full casual with five regular t-shirts. Short sleeve seems useful for outdoor adventures as well.
The packing list has a nice mix has a nice combination of lower body clothes. Personally, I need two pair of shorts. I always end up with exploded burrito or mango smoothie on my shorts.
The rest of the packing list seems reasonably standard except for two things.
First, laundry kits are essential for long-term travel. You'll need to do clothes on the way and dealing with a 24-hour wait for a laundry place to finish your clothes is a huge pain. One exploded burrito can derail even the best travel plans if you have to waste a day doing laundry. By bringing a kit, you can quickly do laundry as you go and save a lot of time. Better to spend time exploring the world than waiting for laundry.
The second, surprising, addition, to the packing list, is the phone car mount. At first, this seems like a lot of weight for something you won't use often, but then I started thinking about the time I drove onto incoming train tracks in Croatia.
The reason I decided to drive into an oncoming train was that I made a wrong turn. The rental car I was driving didn't have a GPS mount, and I had to rest my phone in an ashtray in the center console. I couldn't see my map and the road at the same time.
If I had a GPS mount, I probably would not have made a wrong turn. From now on if I'm driving a lot, I'll be bringing a GPS mount with me.
Jesse let me know the GPS mount is only six ounces. Not a lot of weight at all.
Overall great list from an experienced traveler.
For more images, packing list ideas, and more check out Loophole Travel.
All images courtesy of Loophole Travel
Source: https://loopholetravel.com/2017/08/07/pack-one-bag-30-days-packing-list/?utm_source=email&utm_medium=email
Added By:
John Farrell