Carry-On Travel Backpack: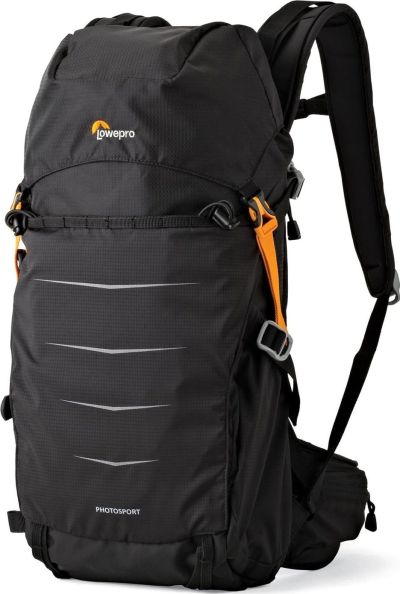 ---
📆 0 days in World
🌡 Between 0 and 10 degrees.
Travel Month: January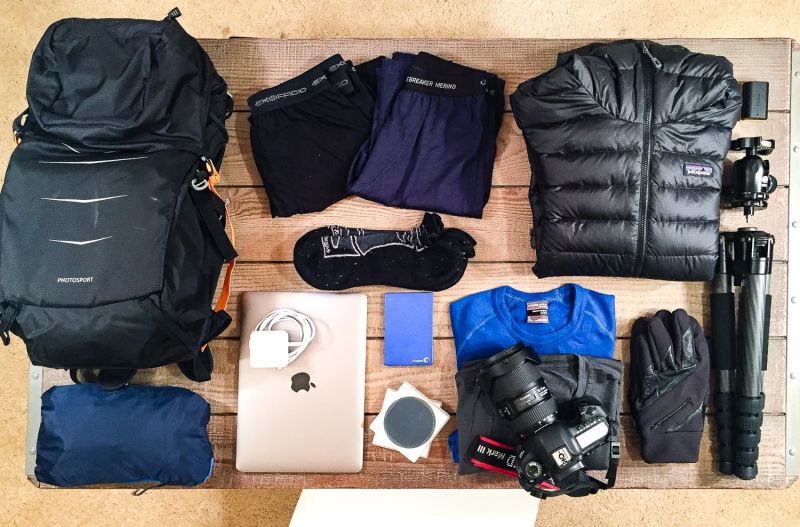 Jonathan Martin, from https://blog.yellowscale.com/, is a globetrotting digital nomad and fine art landscape photographer from Atlanta, GA. By day he works remotely as a developer + international trainer, but at twilight, he scales mountains to discover non-touristy landscapes.
Jonathan is an experienced packer. The list reflects some expert level choices in fabric and minimalism.
In my opinion, the best part of this list is the > 20% polyester jeans. I didn't know that it was even possible to buy blended fabric jeans. 99% of the time jeans are a horrible one bagging fabric.
Even slightly moist jeans are great at two things, making your bag smell damp and being too tight on your thighs. Blended jeans dry a little better and are much more comfortable when wet.
The linked blog post also talks about the importance of exceptional gloves in colder climates, and I couldn't agree more. I don't mind if my shoulders or legs are cold, but once my fingertips get cold, they ache and throb.
One curious and intelligent part of the list is a "Neck strap that doesn't scream Canon or Nikon.". Sounds like a smart way to deter potential thieves.
Overall I think this is a great packing list and deserves a lot of praise for both keeping weight and "stuff" to a minimum but by also packing smartly for the cold weather.
Johnathan let me know he didn't end up liking the bag too much as it didn't have enough room for a tripod and the straps kept smacking him in the face.
Source: https://fstoppers.com/originals/how-fit-your-gear-and-clothes-one-bag-travel-indefinitely-226731
Added By:
John Farrell