Carry-On Travel Backpack:
Manufacturer:
Osprey Talon 33
Capacity
31

L

Weight
0.9
Dimensions
57 x 30 x 29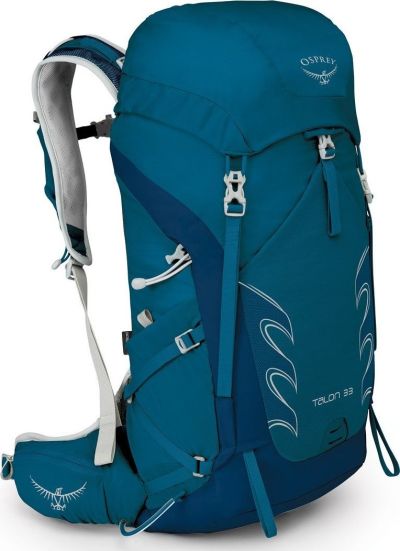 ---
📆 11 days in Spain, Portugal
🌡 Between 19 and 27 degrees.
Travel Month: July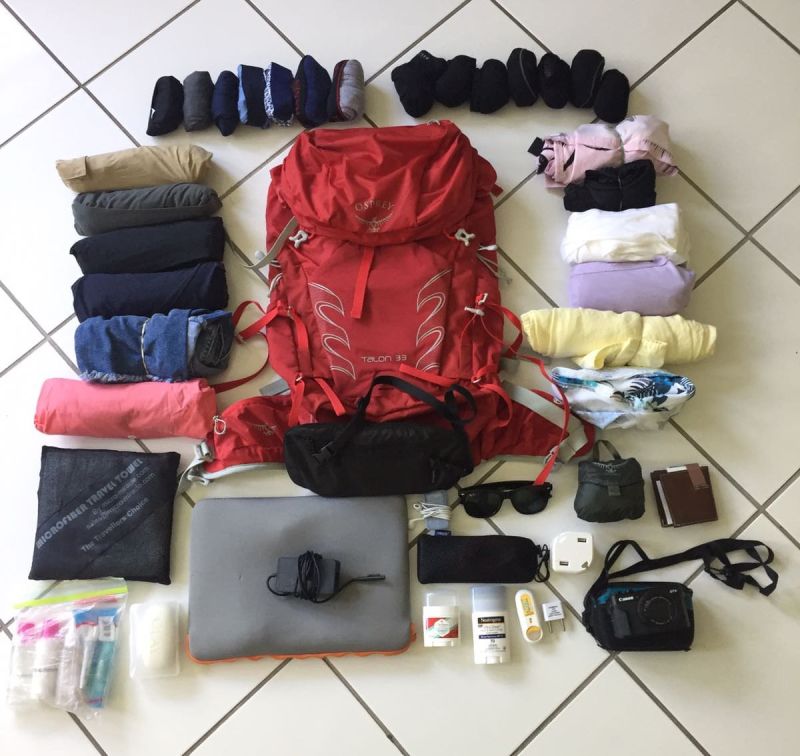 When ONl0N posted this list on Reddit, he admitted it's his first time packing lite and one-bagging. When I first attempted to travel with just a carry-on, I ended up packing a small carry on bag with almost as much stuff as I would pack with checked luggage. I remember having to sit on my luggage to zip it up.
Now, ONl0N is not making that mistake, and I think this list is excellent. There is an excellent mix of clothes and gear with an impressive seven pairs of socks and underwear.
Seven pairs of undies may be too much for some people, but your max undie amount is determined by what else you pack. If you consider you can wear each pair of clothing twice before having to do laundry, the limiting factor in this list is the shorts and t-shirts. I feel pretty gross wearing a t-shirt more than three times but to each their own.
During part of this trip, ONl0N will be staying with his girlfriend for a while and let's be honest that additional, clean, pairs of underwear will be clutch for adult situations.
This packing list has a laptop, but not a laptop-friendly bag, so that is a concern. If you are a digital nomad and need to work during your trip, then you'd want your laptop to be secure. Not having a laptop sleeve is concerning for any carry-on only travel. Even getting your gear down from luggage racks can be dangerous.
Source: https://www.reddit.com/r/onebag/comments/8tcwpb/one_bag_for_10_days_in_spain_and_portugal_i_think/
Added By:
John Farrell