Carry-On Travel Backpack: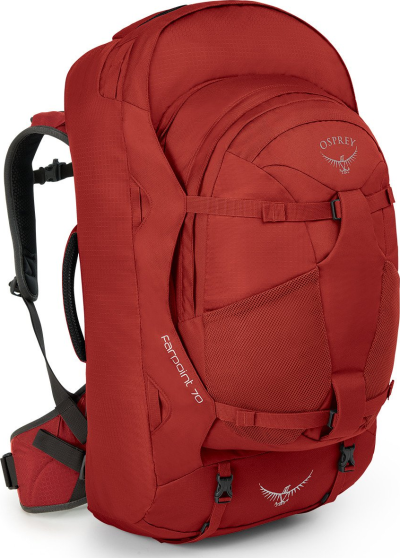 ---
📆 60 days in Austria, Italy and Switzerland
🌡 Between 100 and -100 degrees.
Travel Month: January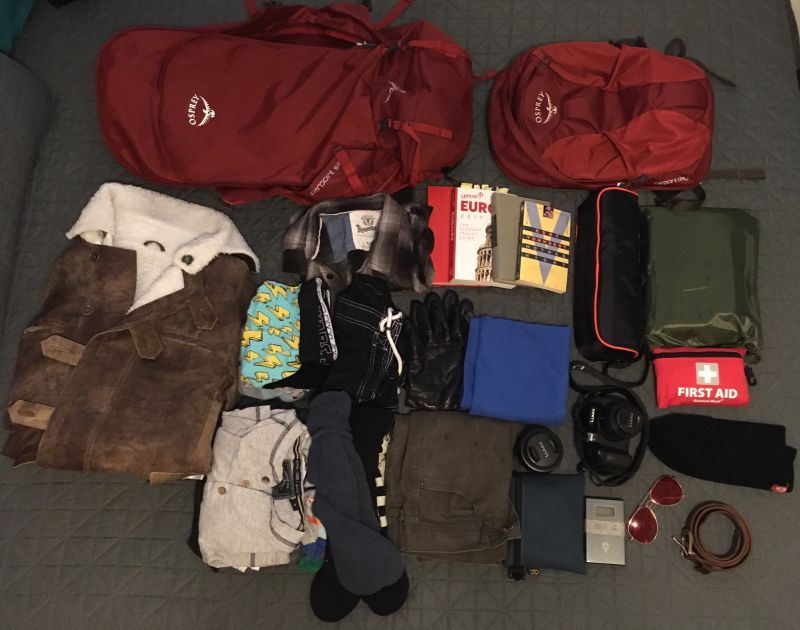 We all go through a part of our lives where we look at the mindless and boring careers we have chosen. We reflect on the futile climb up the corporate ladder and realize that life is too short and we need to relieve our boredom with an exciting adventure. What did ES0AP do to escape for a while? He quit his job to travel to Europe.
Even as an inexperienced traveler, Chris packs like a pro. The 70L Osprey Farpoint is a large bag and had plenty of space, but I don't see that space being wasted.
Packing for a moderate climate like Europe in March and April is tough. During the day you could work up a sweat from walking around and then at night you can be too cold. Getting the right balance of clothing is tough. Layering is key.
Four books could be a bit too much, but each person has a different idea of how they want to pass the time. Some of the comments on /r/one bag are a little judgemental about the books, but maybe Chris loves to read and people watch. In that case, four books for 60 days aren't enough.
Be sure to check out Chris's photography website. I'm sure he'll post some cool pics there.
Source: https://www.reddit.com/r/onebag/comments/b2ccqg/quit_my_job_to_travel_for_2_months_around_europe/
Added By:
John Farrell