Carry-On Travel Backpack: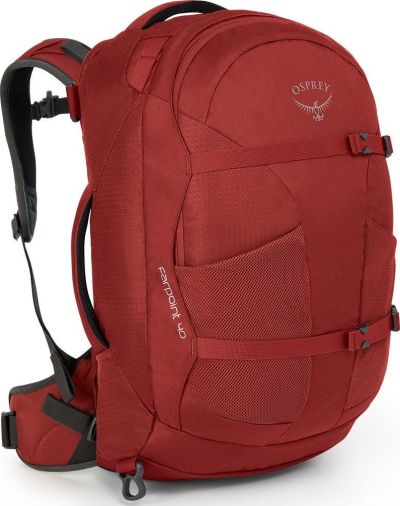 ---
📆 30 days in Europe
🌡 Between -7 and 10 degrees.
Travel Month: January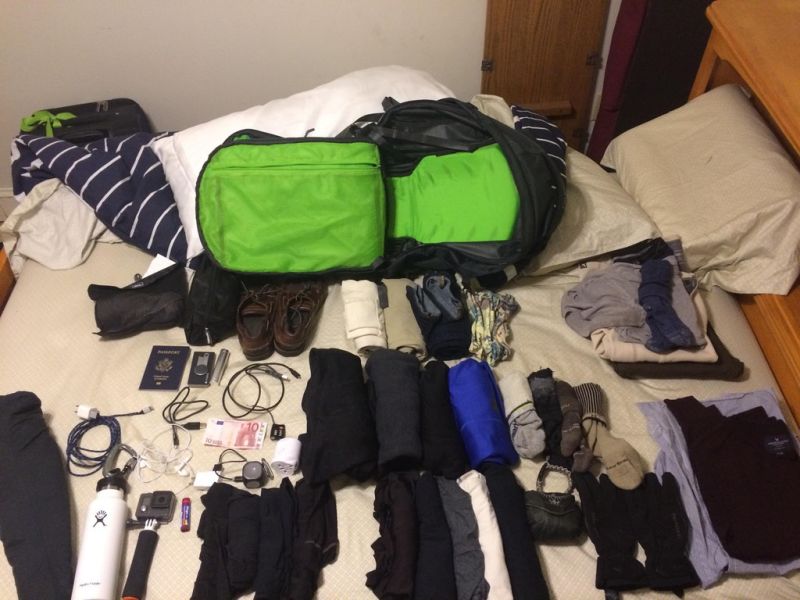 Without knowing more about the trip its hard to comment on this packing list. The top of Finland and the southern tip of Spain will be much different temperatures so packing for different weather conditions is crucial. From the pictures, it looks like there is plenty of clothing to handle any situation.
Europe is fantastic to travel in during the winter. Fewer crowds, less hustle, and less bustle, but all the fun spots and locations are still open. If it snows, you will experience gorgeous and unique scenery that most travelers will never get a chance to see.
For colder one bagging layers are key. One t-shirt isn't enough? Just put on two.
The biggest challenge for cold one bagging is it is impossible to bring along a jacket for extremely cold weather conditions. You can't have a great day walking around if your freezing your butt off.
Snowboard/ski jackets are lightweight and small options that work great for stopping wind and cold air. Combine with loads of cotton layers, and you should be warm enough for most conditions. Ski jackets also come with the bonus of being water resistant.
**This list has few items because a packing list wasn't included in the reddit post.
Source: https://www.reddit.com/r/onebag/comments/6mb9oc/what_i_packed_for_a_month_in_europe_back_in/
Added By:
John Farrell