📆 14 days in Chile
🌡 Between 0 and 30 degrees.
Travel Month: March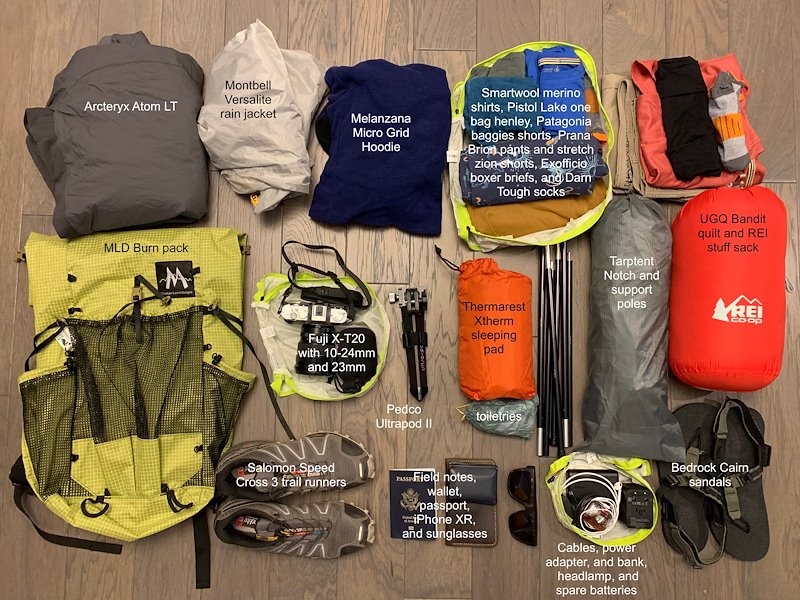 nsiderbam from Reddit shared this great ultralight packing list from his trip to Chile.
Hiking in Chile
Chile is a beautiful country with impressive and varied landscapes. The Atacama Desert and the Andres mountain range are both in Chile, meaning there are a lot of different climates to prepare for. The temperatures of the trip range from 0 to 30 degrees. If you are hiking like nsiderbam, that means having to pack clothing for a lot of different climates.
It's tough to pack a minimalist packing list for one climate or season let alone two. Bringing coats and shorts in the same bag is annoying. One travel hack is to wear your jacket on the plane. Wearing a big jacket in a hot country while boarding a flight always gets curious looks.
Now, this list is mostly for ultralight hikers, so I'm a bit unfamiliar with the equipment. I could never think of a reason to bring hiking poles, for example.
Equipment Tradeoffs
One exciting part of this list is how it is multi climate and also contains hiking and photography gear. With all that gear, it's hard to pack a lot of clothes. Three pairs of underwear is a little light for an active trip, but there probably isn't enough room to bring more.
Overall this is a great packing list. I hope you are inspired to explore ultralight hiking equipment.
Just because you are walking the streets of Madrid or Marrakech instead of hiking in the Andes, doesn't mean you want the lightest gear available.
Source: https://lighterpack.com/r/bjg6el
Added By:
John Farrell