Carry-On Travel Backpack: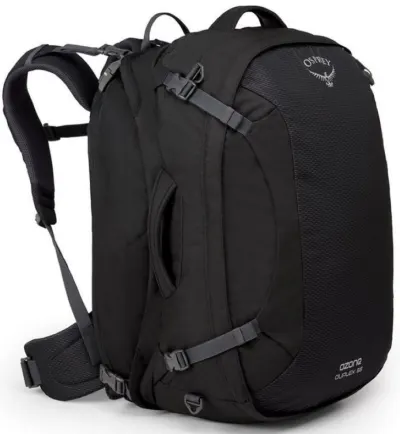 ---
📆 24 days in Vietnam, South Korea

Travel Month: March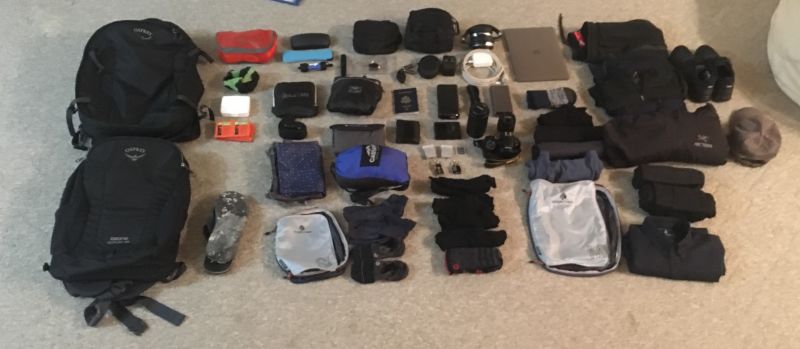 When I took my first one-bag trip, I was scared out of my mind. What if I didn't have something I didn't need? What if I wasn't comfortable? Because of those fears, I packed way too much stuff. My 40L was more like 45L with everything I jammed in there. Plus, I brought a laptop bag, so perhaps I wasn't one bagging that much at all.
This packing list is also by somebody who never tried to slim everything down into one bag, but I have to say they are a lot more thought out than I was.
The Osprey Ozone is marketed as a 65L travel backpack but is actually two bags in one. I think it's fair to say this is more like a one-bag packing list with a small day or laptop back too. Technically you can carry this bag by yourself because both bags attach, but 65L is a lot of stuff.
What I'm most impressed by is how everything has a purpose and need. If you click over to the Reddit post, you'll find details for each thing they brought with reviews and if they'd travel with the item again. Minimalist packing is a journey, not a destination. Thinking about what you bring each time you travel is the most important part.
Source: https://www.reddit.com/r/onebag/comments/b6bl70/vietnamkorea_trip_report_first_one_bag/
Added By:
John Farrell