Carry-On Travel Backpack:
Manufacturer:
Timbuk2 Aviator
Capacity
30

L

Weight
2
Dimensions
58 x 39 x 24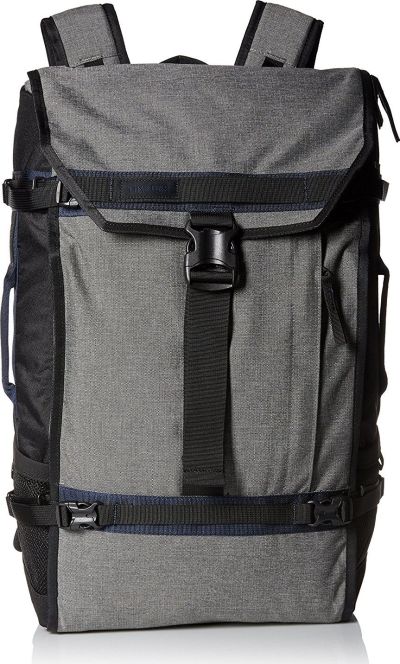 ---
📆 180 days in Germany, France, Norway, Sweden, Portugal, and Thailand
🌡 Between 2 and 7 degrees.
Travel Month: November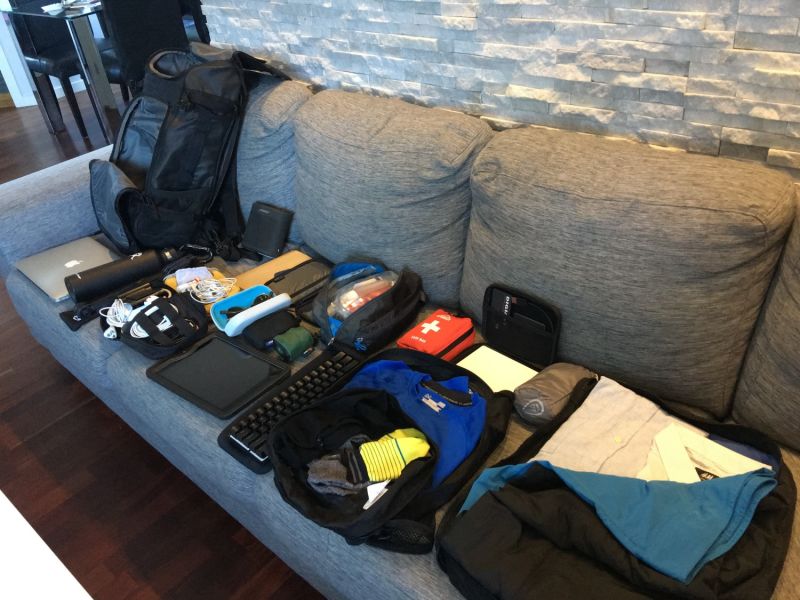 This packing list is a great one bag set up for a long trip in a lot of different countries. The packer is more of a permanent nomad rather than a temporary traveler so the bag probably evolves a bit as the traveler moves around the world. Pretty hard to pack for a German Winter and Thai summer at the same time.
Nicholas has been traveling since 2016 so that is a long time to tune and refine a packing list.
I find the hard part of one bagging around two different climates is figuring out what to do with your stuff after you've done with it and it no longer suits the characteristics of the location your in. You don't need five tank tops if your snowboarding. I've donated some clothes and given some away to friends, but those strategies feel terrible when you have expensive merino wool clothing.
What are you supposed to do with that $200 sweater your grandma bought you? You can't give it away, grandma would be upset, so do you ship it back? I usually avoid bringing expensive clothes around with me but you never know. For me, this usually comes up during ski trips. Ski gear is expensive and bulky and I'd be hard-pressed to get rid of it to make room.
One thing I do want to point out is that if a well-traveled digital nomad has stuck with a bag then it's a bag worth paying attention to. For this reason, I'd highly recommend considering the Timbuk2 Aviator as your one bag.
Source: https://medium.com/@nkristoffersen/my-one-bag-8da558ccd850
Added By:
John Farrell