Carry-On Travel Backpack: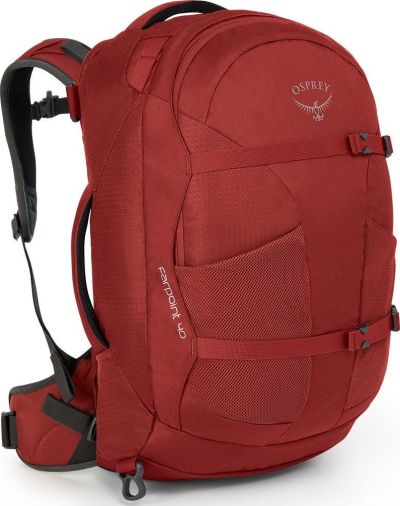 ---
📆 12 days in Iceland, Faroe Islands
🌡 Between 7 and 11 degrees.
Travel Month: July
Big cyan stripe game and loads of underwear and layers mean this packing could probably go the distance in terms of days between laundry. With the cold weather and multiple layers, you could wear each shirt twice and not look or smell like a homeless backpacker.
I can't write anything else. I'm so distracted by the stripes.
Anyway, those are some serious shoes and a giant neck pillow in the top frame. Now I'm a neck pillow snob and need a tall and supportive one but I can't help think that mine isn't as large as a pair of boots.
One smart choice is that there are loads of layers in this list and tons of opportunities to change each outfit to fit the temperature and occasion. A lot of packing lists don't seem "well layers" and can't dress up for more formal events, or dress warmer, for those cold nights.
Another thing I can't help but remark on is packing things in boots. Now you think that because you can fit stuff inside your boots or shoes it will take up less space. Technically you are correct but what ends up happening is now all the stuff you put in your boot smells like the inside of a boot.
Now consider the impact all the walking and moving around is going to do on your foot odors. Yeah... Boot smelling anything isn't great. I guess you could stick your deodorant in there and kill two birds with one stone?
Source: https://www.reddit.com/r/onebag/comments/6qef2c/12_day_trip_to_iceland_faroe_islands/
Added By:
John Farrell