Carry-On Travel Backpack: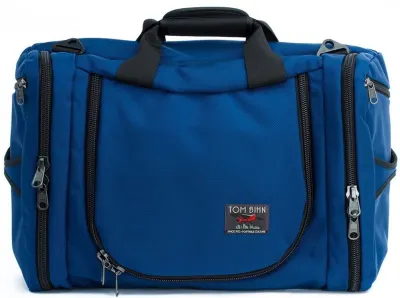 ---
📆 17 days in South Korea, Cambodia, Vietnam, Thailand, Indonesia
🌡 Between -2 and 9 degrees.
Travel Month: March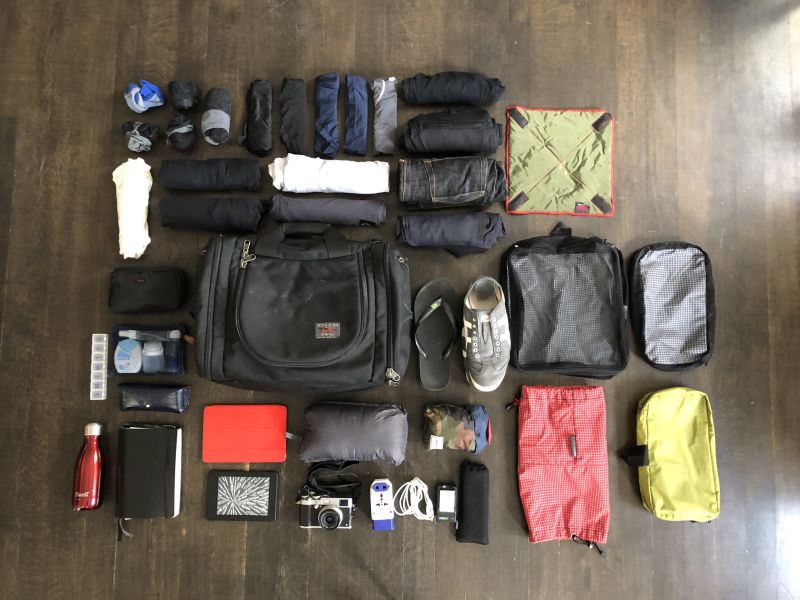 This packing list crams a lot of useful gear into a 30L bag and still somehow manages to fit a pair of jeans.
Sticky Thighs and Cool Butts
I love jeans, but jeans and humidity do not mix. From my experience, if the weather is humid, jeans will stay damp the entire length of your trip. Damp jeans are bulky, uncomfortable, and can get smelly.
There are much better fabric options for pants. Linen or synthetic blends dry a lot faster and can be more comfortable in warm climates.
In contrast to the jeans, the Airism boxer briefs are made from cool synthetic microfiber. Synthetic microfibers will keep the fabric cool, crisp and dry.
Must be a weird feeling combination to have dry underwear but damp jeans. In hot weather, it's usually the reverse.
One exciting discovery from the packing list is that there are clothing rental services. The packer ended up with a layover in a cold Seoul, South Korea but was traveling to warm Southeast Asia. The traveler didn't pack cold clothing but found a clothing rental place in the airport. Pretty cool you can rent clothes like that.
One tip I can offer is that the temperature on an airplane can fluctuate. I always bring something I can layer, like a lightweight rain jacket, even if I'm traveling to hot climates for chilly plane travel.
Source: https://www.reddit.com/r/onebag/comments/82sfql/17_days_in_southeast_asia/
Added By:
John Farrell