Carry-On Travel Backpack:
Manufacturer:
Mei Voyageur
Capacity
48

L

Weight
1.6
Dimensions
56 x 36 x 20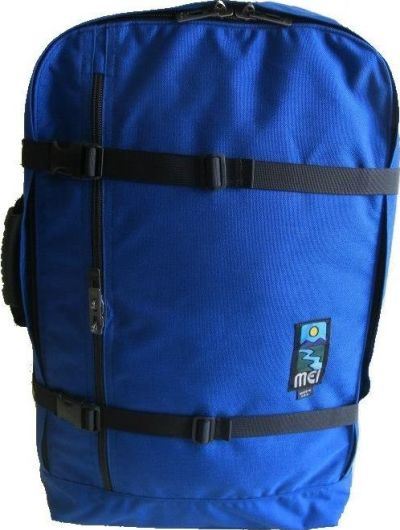 ---
📆 365 days in Worldwide
🌡 Between 0 and 35 degrees.
Travel Month: August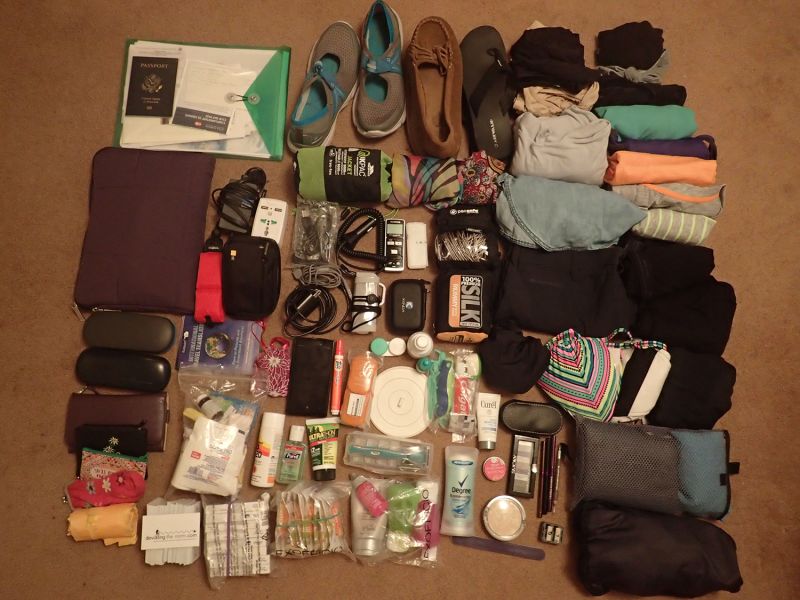 What would you pack for twelve months of travel?
That is just the question Rikka asked herself before starting to travel for a year.
Picking and choosing what to carry along for a year means that every decision is critical. A wrong choice could mean carrying something you didn't need for a year or missing something you don't have for a year. Then again, you can pick up most things on the road, but you'll always remember that shirt you left at home.
What is impressive about this packing list is that Rikka posted an updated packing list, one year later with all the pros and cons of her various items and what she swapped in and out during her year of travel.
My second favorite part about this list is that her choice of carryon, the Mei Voyageur, comes with little in the way of organization and you have full control on how you utilize your packing cubes and space. Luggage with less built-in compartments gives you the freedom to pack how you want and gives you slightly more space.
Love the roll-up tote. You always an extra bag on hand for carrying laundry around or food depending on where you are staying. Sometimes a day bag doesn't cut it. Hard to safely carry a box of orange juice, a carton of eggs, and some fruits or vegetables in a day bag.
Source: http://www.deviatingthenorm.com/blogarchive/2014/8/29/onebagoneyearpackinglist
Added By:
John Farrell