Carry-On Travel Backpack: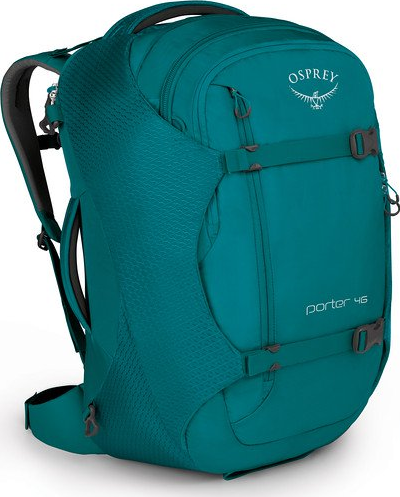 ---
📆 75 days in Singapore, Malaysia, Australia, Thailand, Vietnam
🌡 Between 24 and 34 degrees.
Travel Month: May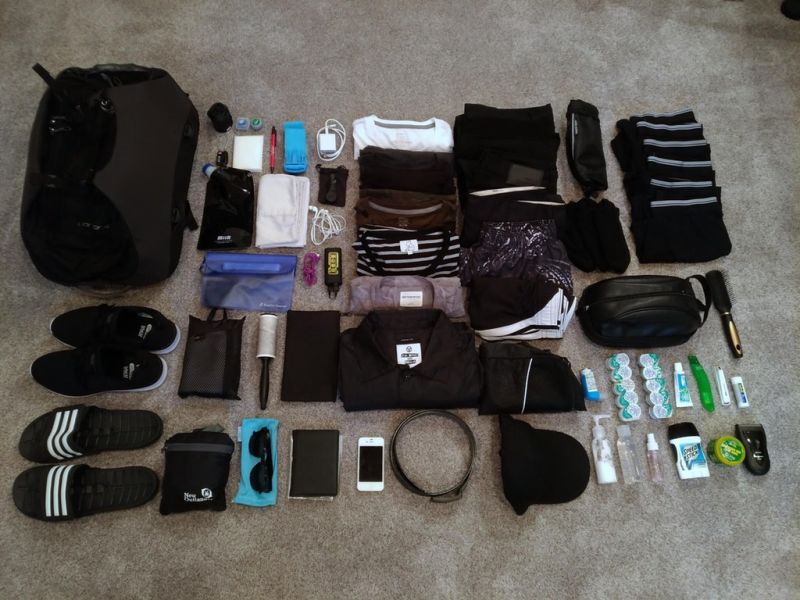 Great pack with a few nice to have like a lint roller. I think this is the only list with a lint roller. Makes sense with all the black clothes though.
These dark colors won't be too comfortable in warm weather.
Imagine its 30°C out, and you have to walk a to this neat lunch space that was recommended by an expat community.
Ten meters into your walk, you are filled with youthful energy and excited about the tasty meal you are about to have.
At 100 meters, you start thinking, "man, it sure is hot today." In reality, is it a pretty mild day but because you wore mostly black the suns is efficiently transferring its energy into your body as heat. You are sweating profusely, but your shirt is dryer than it should be as the weather is evaporating the water very quickly.
Once you hit 1000 meters this place you are doing to seems so far away. Maybe this local street vendor will be just as good? Is all this trouble worth it? The water bottle you brought with you is gone. The sun is higher in the sky than it was before. Yeah, this street vendor will do, and you run back to your room to cool off.
The rest of the pack looks great. The Osprey Porter 46 is a big carry on, but that means it fits a lot of stuff.
The raincoat seems odd, though. Buying cheap ponchos for when you need them is more efficient. Ponchos are also better because if you have to lug it around in the rain, the poncho is usually roomy enough to cover you and your bag.
Source: https://www.reddit.com/r/onebag/comments/65sofy/my_bag_for_23_months_singapore_malaysia_australia/
Added By:
John Farrell