Carry-On Travel Backpack: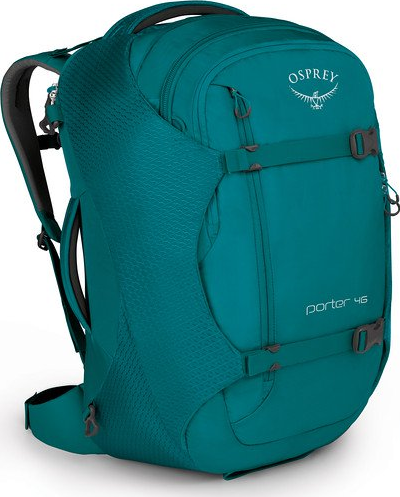 ---
📆 21 days in Hong Kong, Japan, Thailand
🌡 Between 20 and 32 degrees.
Travel Month: June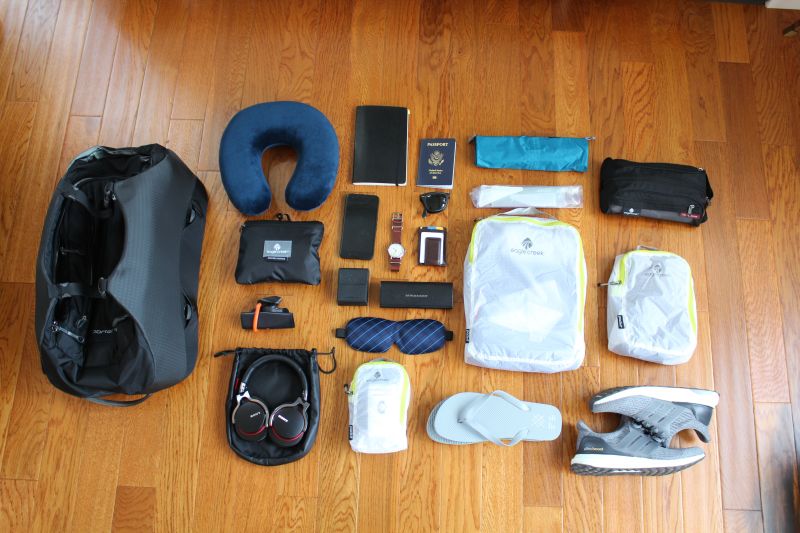 This packing list is great and it's obvious the traveler put a lot of time and thought into just packing what they needed and nothing else. The packer reports the bag total weights under 15lbs which is great because some south Asian airlines have been reportedly starting to weight carry on luggage and charging people at the gate.
Excellent Shirt Fabrics and Packing
With a list like this, moving around is going to be easy. The ranger rolled shirts seem to take up almost no space. From the pictures, you can really tell how ranger rolling is a super efficient way to preserve space. There seems to be just enough clothing so you won't have to do laundry too often.
The shirts are all made of great fabrics for high heat and humidity climates. I'm not sure why people still recommend cotton for the conditions you'd likely experience in Southeast Asia.
Headphones
I also own the same pair of headphones, but what I've found is that they take up too much room and pack in a weird way. Ear overs sound ten times better than buds, and probably are better for your ears, but you could probably pack two or three pairs of extra underwear instead and avoid some laundry days.
Good headphones can make a big difference during long flights so always make sure to bring something to use. The headphones the airlines provide are often not loud enough or have very poor quality sound. I couldn't imagine doing a 15 hour flight without using the entertainment.
Source: https://imgur.com/a/bUvW2
Added By:
John Farrell