Carry-On Travel Backpack:
Manufacturer:
MEC Trail 24
Capacity
24

L

Weight
4.3
Dimensions
47 x 28 x 21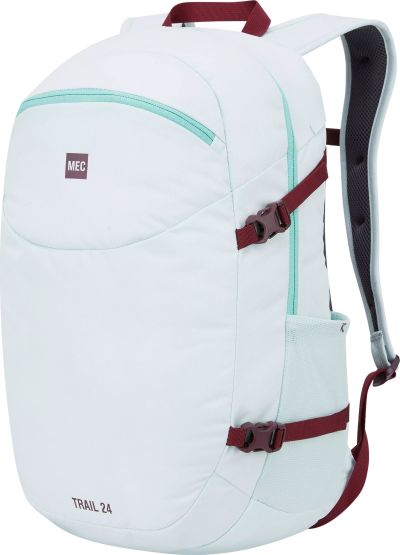 ---
📆 10 days in Germany, Czech Republic

Travel Month: March
Rachel from rachaeldoesfestivals.com posted a great packing list on reddit. She spent ten days in Berlin, Germany and Prague, the Czech Republic with an impressively low 24L of gear.
She flew WOW Air air, which has a decent carry-on size. Unfortunately, you'll never be able to operate in WOW air because the company ceased operations right after Rachel's trip.
What I love about this list is how minimalist it is. With such a small amount of clothing, you'll have to do laundry as part of your trip. For her journey, Rachel stayed at an Airbnb with a washer and dryer.
I love staying at Airbnb's instead of hotels because of how must more local they feel. Since AirBnB's tend to be more livable extra, they tend to have laundry machines right there inside the space. Super useful if you want to pack less and do your laundry on the way.
Self Critique
Rachel posted some thoughts on here list on Reddit. I'll summarize them here:
Having only tight pants is uncomfortable.
Having one less sweater is doable.
She ran out of a couple of toiletries on the way.
The MEC Compact Towel was amazing.
Utility belt > cross-body purse.
Didn't use eye mask or earplugs but would bring.
Chilly in Prague, needed a sweater or gloves.
Didn't need the Drysol
Forgot the hand sanitizer.
Small pack of baby wipes would have been nice.
Source: http://racheldoesfestivals.com/
Added By:
John Farrell