Carry-On Travel Backpack: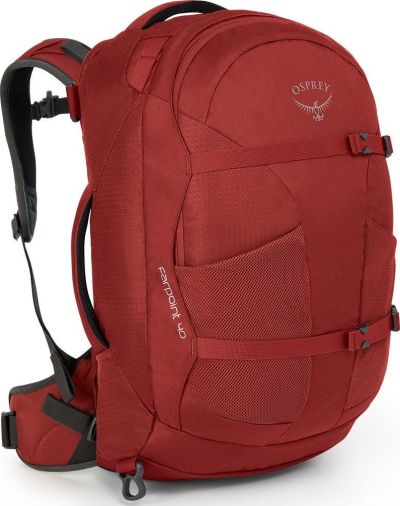 ---
📆 120 days in World
🌡 Between -2 and 32 degrees.
Travel Month: January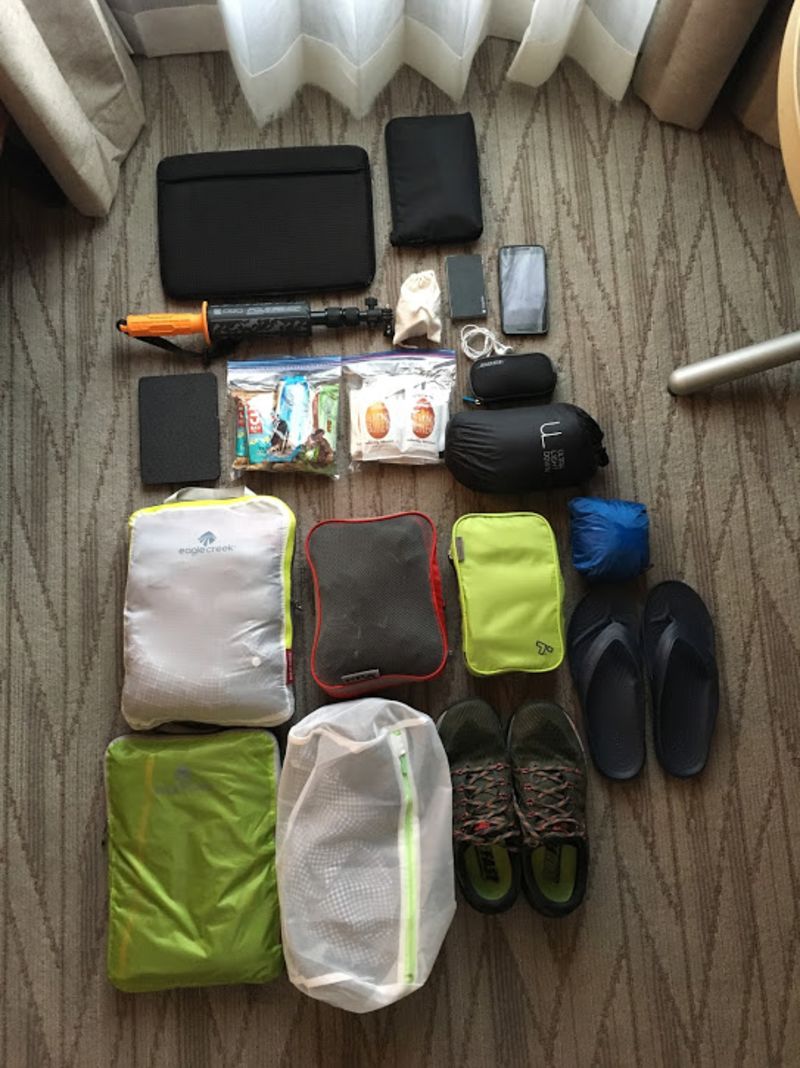 This pack is expertly organized and probably very easy to rummage through or pack and unpack.
With five pairs of packed underwear and six pairs of socks, this person can spend a long time between loads of laundry. Packs that optimize for days between laundry are always more comfortable than packs loaded with extra comfort items.
A day with grimy and smelly clothes is much worse than not having a band-aid or your favorite hair dryer. Plus, an extra day of clothes gives you a buffer in case one set of clothes get's dirty or ruined. If you have timed your trip to do laundry on a Wednesday because you have an activity planned for Thursday, and then one of your sets of clothes gets dirty, then what you'll be stuck canceling your Thursday plans or wearing smelly clothing.
Freedom to Move
You gain free of freedom by skipping a comfort item and adding extra undergarments. One of our packing lists has a hair curler. I'd rather have three extra pairs or underwear than something that makes my hair pretty.
The trail running shoes are a bit curious as they could be a bit overkill for urban areas but should prove extra durable no matter what. Shoe selection always depends on how adventurous you want to be. Usually the more durable, the more weight though, so be careful. Those top of the line hiking shoes will be double or triple the weight of a simple shoe.
Source: https://www.reddit.com/r/onebag/comments/5pnvmm/4_month_round_the_world_packing_list/
Added By:
John Farrell